To keep the Internet Computer blockchain as a safe place for all users, our team has implemented a security process to review websites on the IC that violates our Code of Conduct ic0.app Boundary Nodes. Violations include violence and criminal behavior, dangerous and sensitive content, copyright violations, and prohibited activities.
If you believe you were wrongly accused of violating these terms, please submit the appeal and our team will investigate and determine whether the website is compliant.
To submit an appeal, select Submit a request on the top right of the Support Center.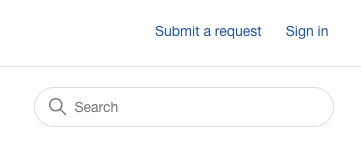 On the Submit a request page, open the Category dropdown and select Code of Conduct Violation Appeal.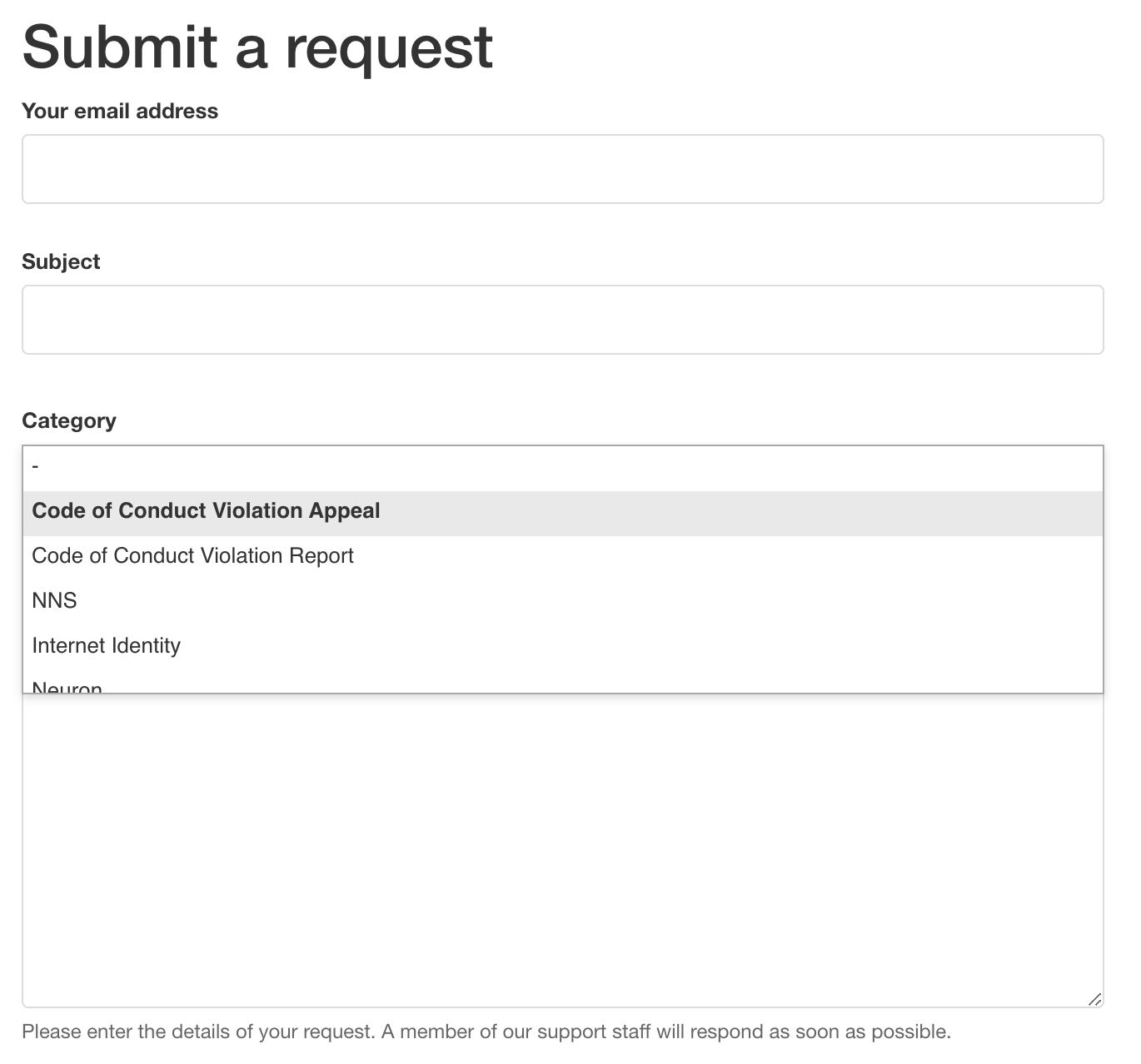 Additional fields will appear underneath. To best assist you, we'll need some specifics such as your Full Name, Contact Information, Canister Identifier, and your case for the appeal.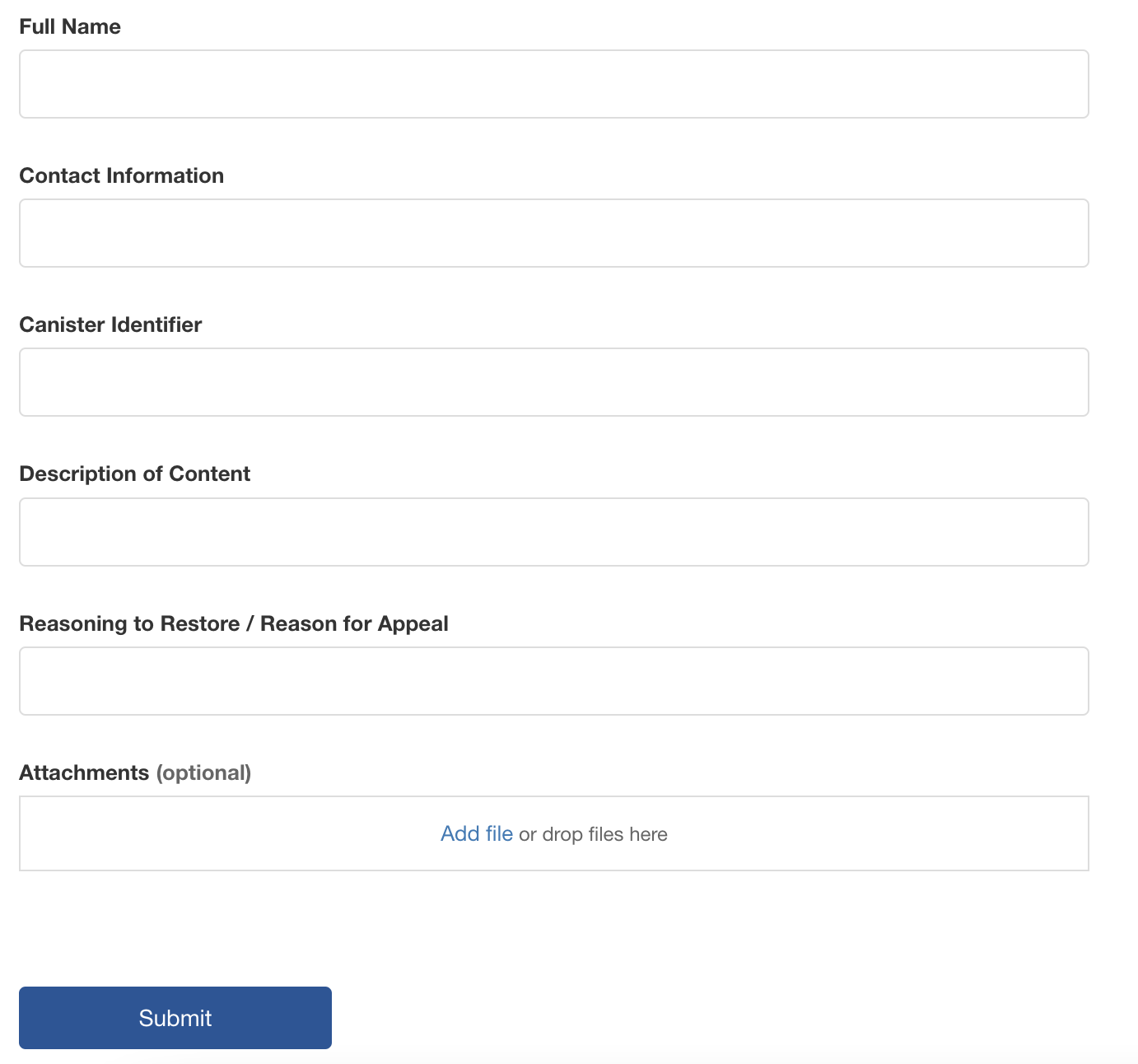 Once all of the necessary information is acquired, the Support Team will review your request and reply to your ticket as soon as possible.