To keep the Internet Computer as a safe place for all users, our team has implemented a security process to review websites on the IC that violates our Code of Conduct ic0.app Boundary Nodes. Violations include violence and criminal behavior, dangerous and sensitive content, copyright violations, and prohibited activities.
If you come across a malicious website on the IC, please submit the violation and our team will investigate and effectively take the site down and remove any necessary canisters from the ic0.app domain.
To submit a violation, select Submit a request on the top right of the Support Center.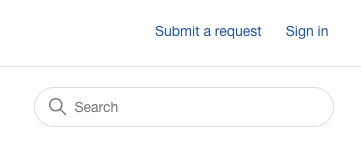 On the Submit a request page, open the Category dropdown and select Code of Conduct Violation Report. Additional fields will appear underneath.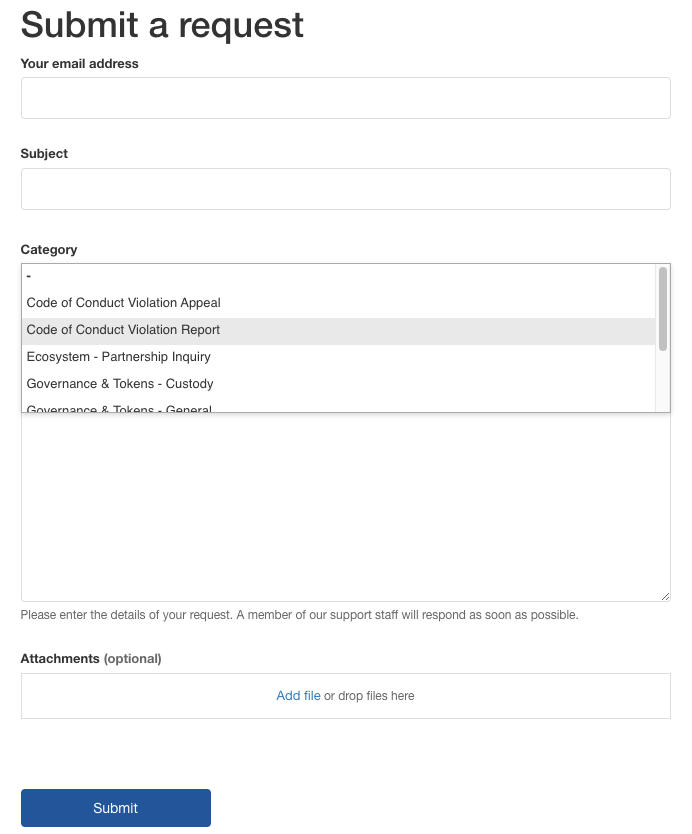 Provide the Violator and select the type of Violation to the best of your knowledge. You can review the Code of Conduct for more details on what is considered improper and/or illegal activity. Make sure to add in any Description or Attachments that will assist our team in reviewing the report.