You can check out the latest in Governance in our Developer Forum here. Within this Governance category of the Developer Forum, members of the Internet Computer community can discuss proposals for the Network Nervous System.
You can find all active proposals open for voting under the Voting tab of the NNS: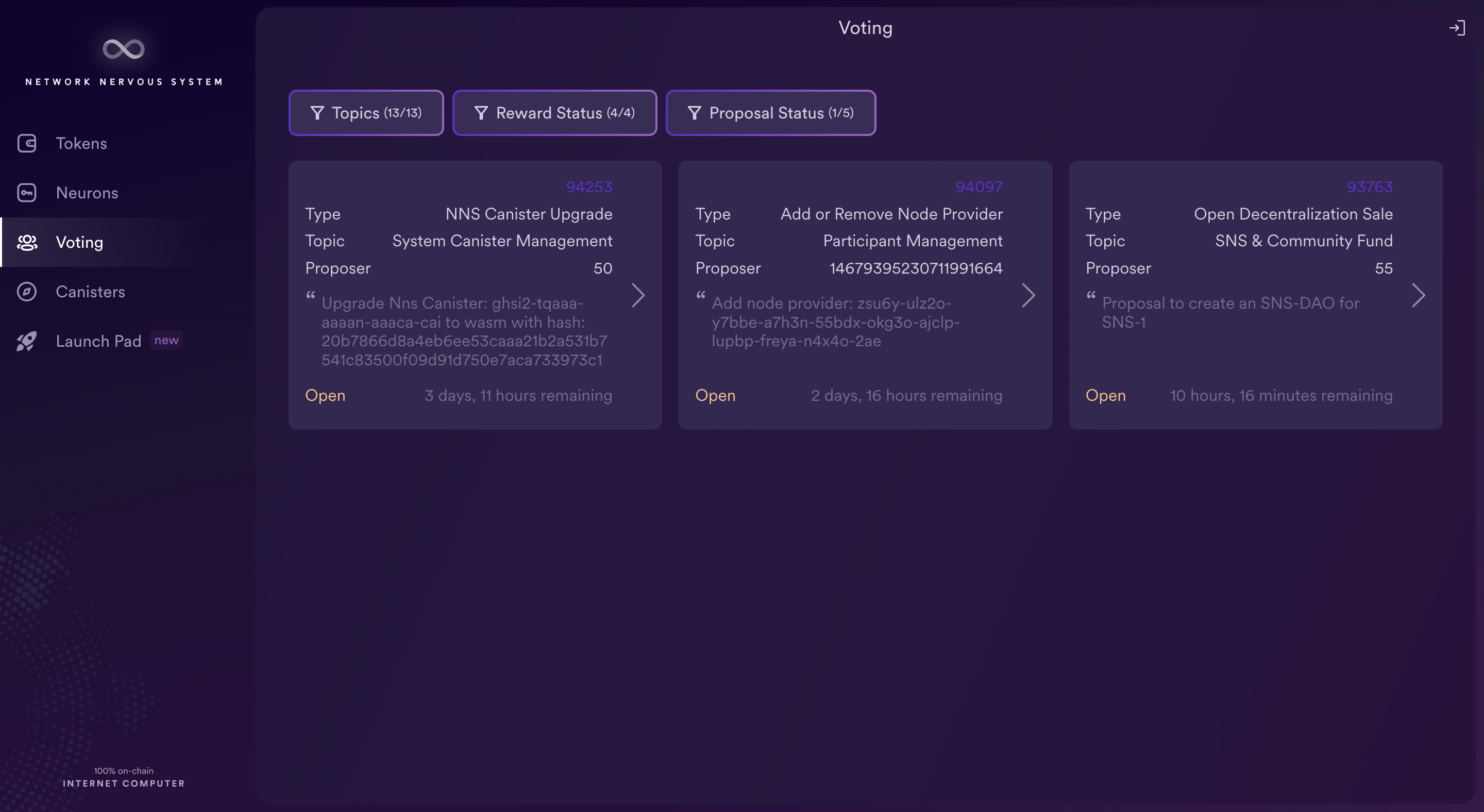 Governance Proposals on the IC Dashboard
We also find the current active proposals for the NNS on the IC Dashboard.

Once you're on the Internet Computer Dashboard main page, head to the Governance tab using the top navigation bar.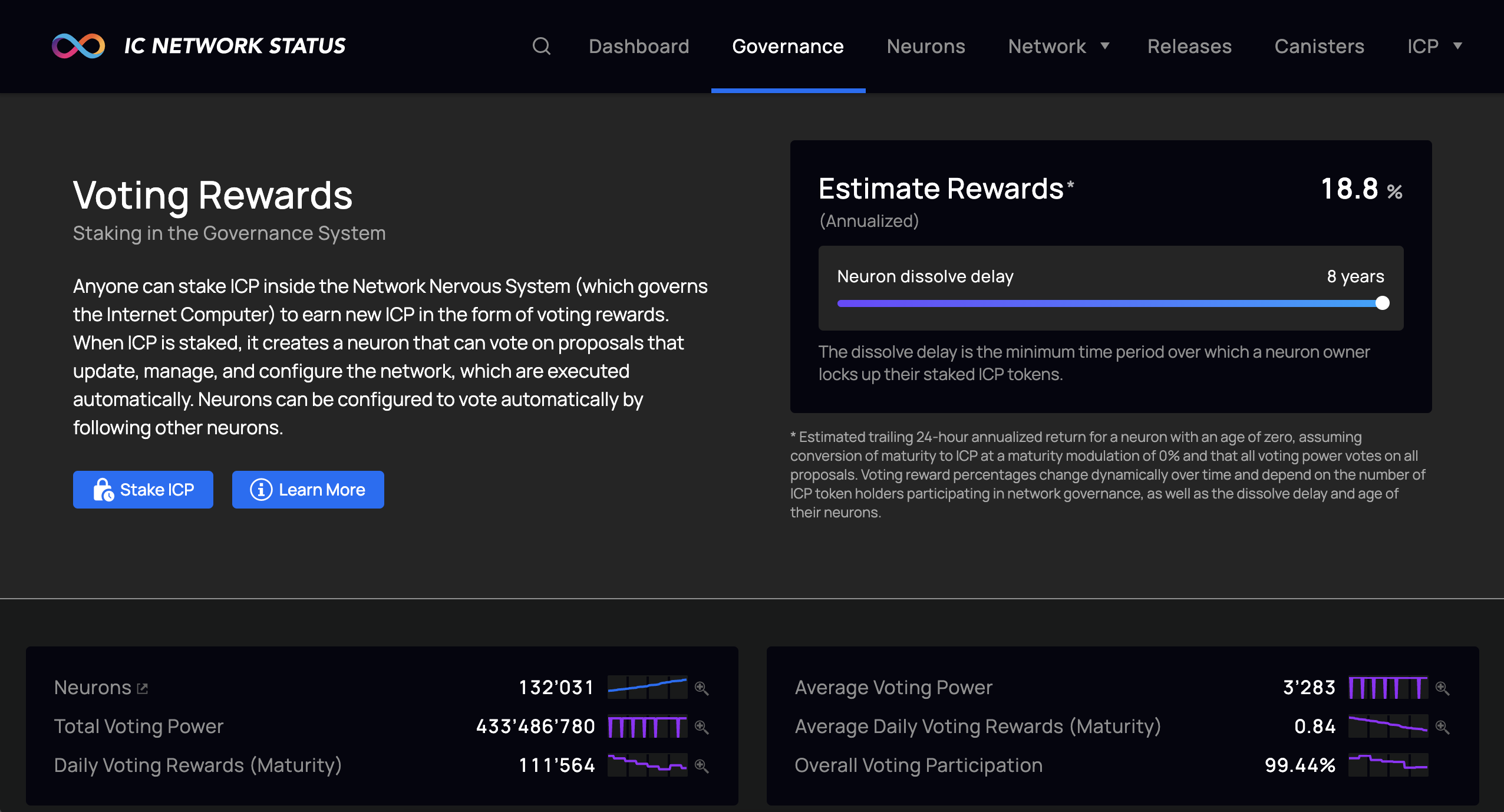 Scrolling down, you'll see a section titled Proposals which lists all submitted proposals in reverse chronological order.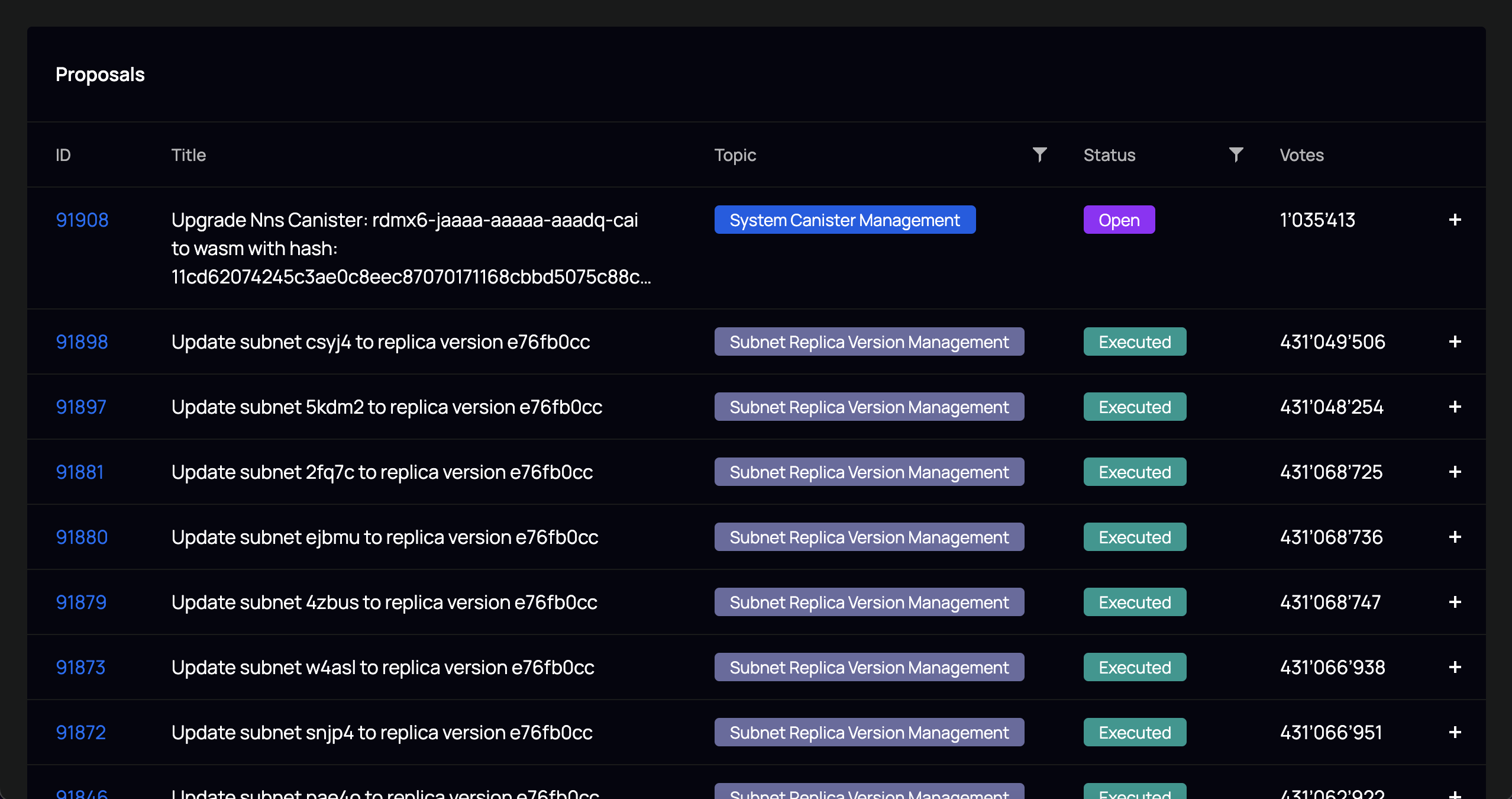 Clicking on one of these proposals will pull up further details such as it's Type, Status, Reward Status/Weight, and current Voting Results. Clicking on Vote on NNS will bring you to the NNS and allow you to cast votes with your neuron.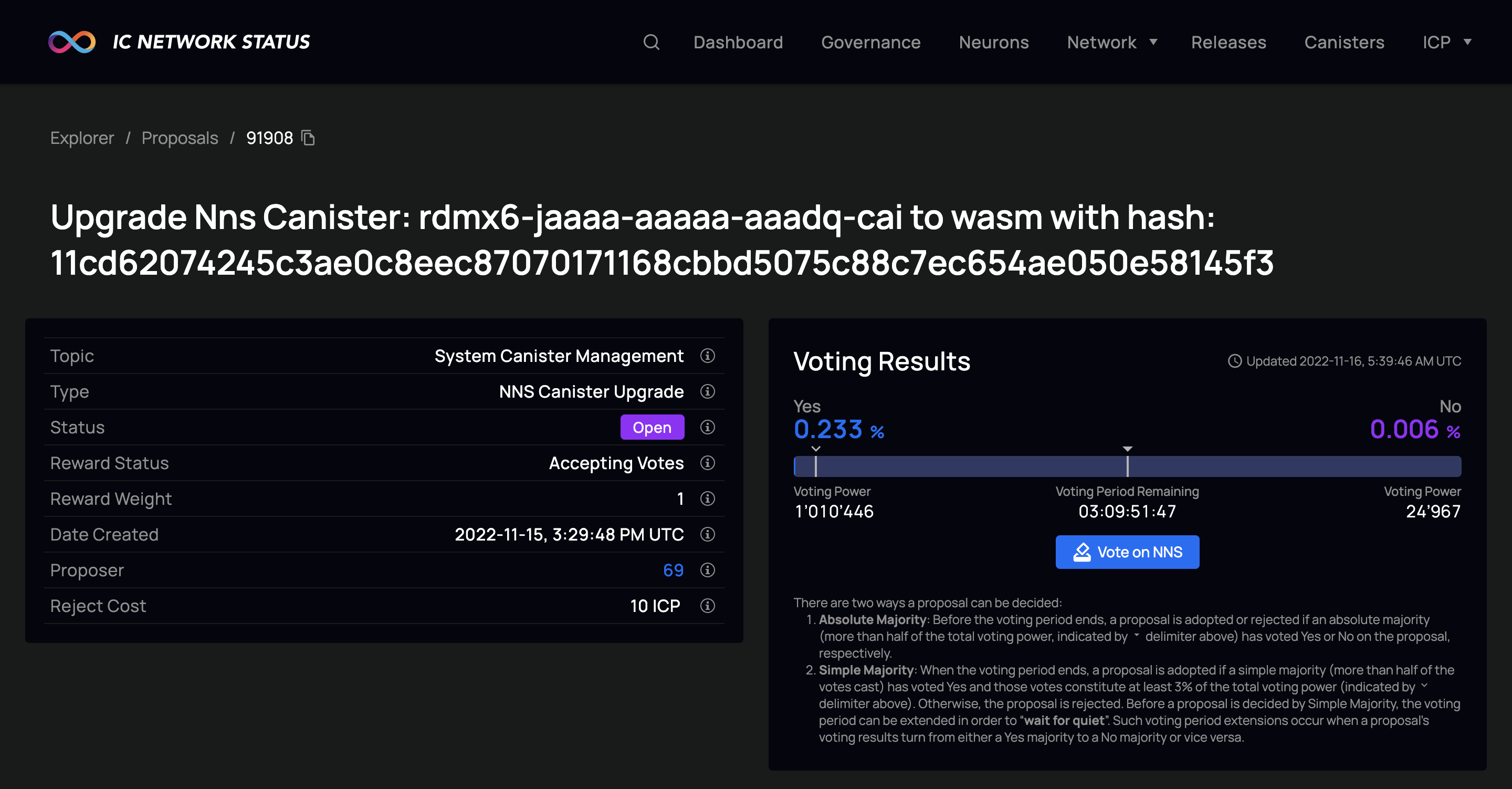 Updated